Trust Michaels To Buy Your Gold
PAYMENT MADE within 24hrs

FREE SHIPPING WITH INSURANCE

HIGHEST PRICES PAID GUARANTEED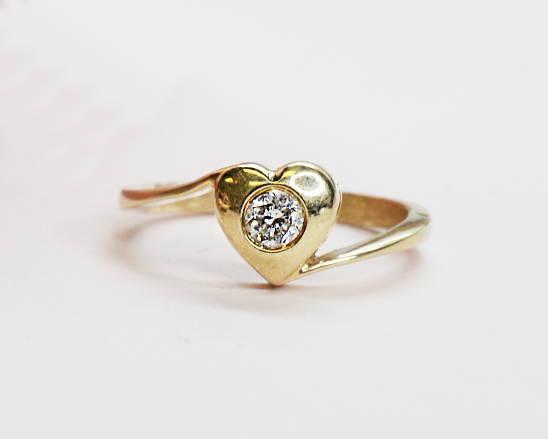 SELL YOUR GOLD TO MICHAELS
We know that there comes a time when specific jewelry items are no longer needed or wanted, whether it's due to styles changing, tastes changing or priorities changing. Let us help you. Michaels Jewelers has become one of the most prominent jewelry buyers in the country because of our reputation for fairness and honesty.
We know this market very well, and with 10 locations, we have many avenues to sell pre-owned antique and estate jewelry. To you, our customer, it's more important to get the best price than a quick, liquidation payment that may not be the correct value. We will always make sure that your experience with selling your jewelry to us will be pleasant.
Fill out our simple form below and we'll get back to you shortly.
Safely ship your items to our secure facility.
Accept your offer & collect your payment in as little as 24hrs. We'll even return your items free of charge if you choose to decline!
JEWELRY & PRECIOUS METALS
Not sure what your jewelry is worth?
Submit the form below to inquire about your jewelry. You might be surprised to find out what your items are worth!
Contact Our Gold Buying Team
SHIPPED TO OUR SECURE FACILITY
FREE SHIPPING WITH INSURANCE
100% SATISFACTION GUARANTEE
When when I receive my offer?
Within 24 hours of receipt, an offer will be made.
How will I receive my money?
We can either send a check or wire transfer.
Have a question not listed here?
The American Gem Society was founded in 1934 by a small group of leading jewelers. Their goal was to create an organization that could help protect the jewelry-buying public from fraud and false advertising. Today, we're proud to say their vision has become a reality.

Approximately 3,400 jewelers, retailers, suppliers, individual titleholders and affiliates have joined the American Gem Society and have dedicated themselves to consumer protection, ethical business practices, and development and maintenance of superior gemological skills and knowledge. AGS members adhere to the highest standards of business practices and ethics so that you can buy with confidence from jewelers you can trust. AGS Standards not only comply with governing laws, but go beyond that to ensure that you are buying from jewelers who have the knowledge and skill to help you make the most informed buying decision.

Only 1 in 20 jewelers have met the exacting requirements necessary for membership. To join AGS, every member must go through a peer-reviewed application process followed by an annual recertification exam. This process ensures that every AGS member you meet is at the top of their game, and more importantly, each one has pledged to protect you, the consumer.

Michaels joined the American Gem Society in 1958, making us one of the longest standing members. Through the years, the Michaels family took on active leadership roles within the Society.

In 1986, Irving Michaels Jr. and Richard W. Michaels were recipients of the prestigious Robert M. Shipley Award. This award is given annually to a member for outstanding service to the Society, significant contributions to the science of gemology, or exemplifying the high purposes, objectives, and ideals of the society in the member's own community. John Michaels served as the Society's president from 1991-1992 and was also a recipient of the Shipley Award in 1995. To learn more about the AGS, visit their website at http://americangemsociety.org