When you trust Michaels Jewelers with your precious engagement ring purchase, we want you to have the confidence that you can count on us to be there which is why we developed the Love for Life Guarantee which states:​Michaels Jewelers guarantees you will love your ring as long as you own it. We will allow the original purchaser of any diamond engagement ring to exchange it toward any other diamond that is a minimum of 50% greater in value - at any time whether it be 1 year or 30 years. This guarantee gives you complete assurance that you have made the right choice in trusting Michaels Jewelers.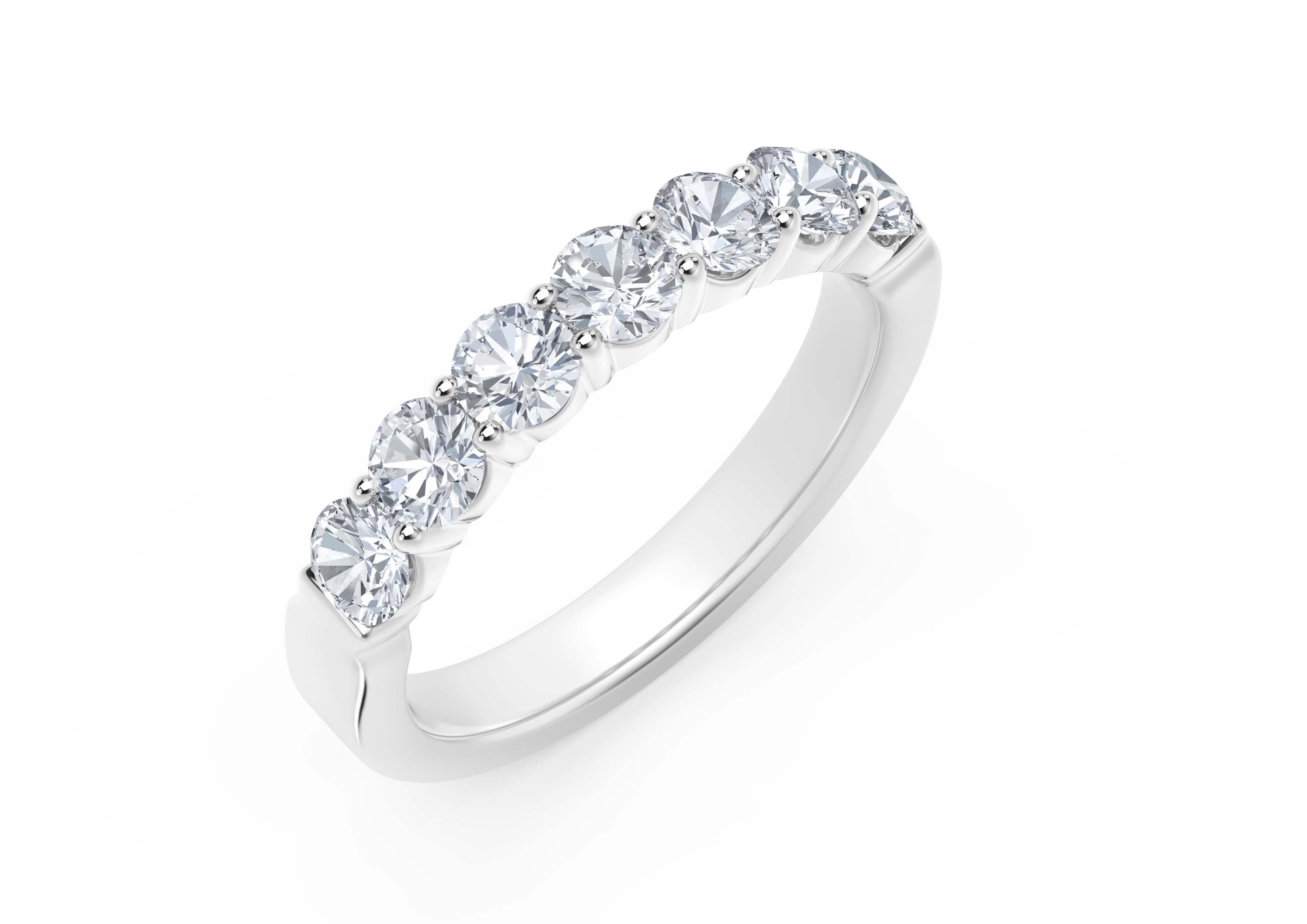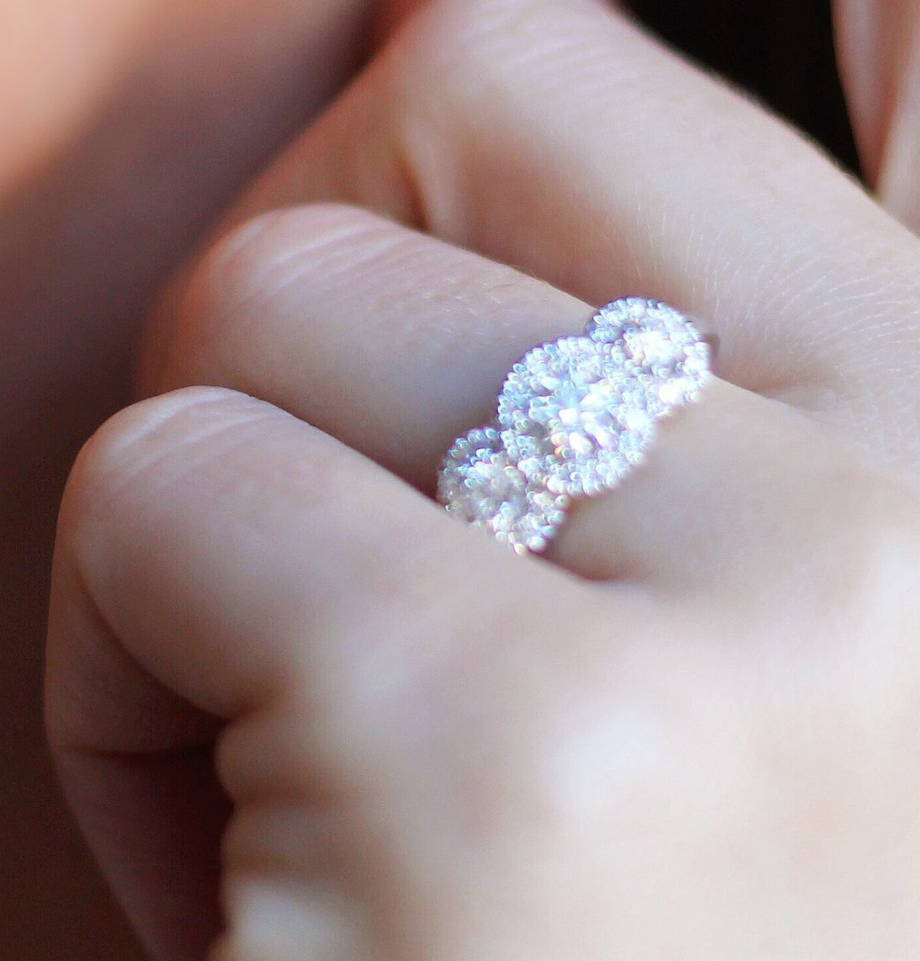 Michaels Jewelers adheres to the highest and strictest standards in the industry as laid out by the American Gem Society (AGS). We offer you the best price first time, every time. We understand there are many jewelers who make unrealistic price claims. Our guarantee simply states:If within 100 days, you find a better price on a diamond that comes with an American Gem Society grading report of equal cut, color, clarity and carat weight grades, we will either beat that price, or if you have already purchased the diamond from Michaels Jewelers, we will refund 120% of the difference.
Michaels Jewelers provides you with a lifetime guarantee on the setting of your center diamond. Should your diamond be lost from its setting due to a defect in manufacturing, Michaels Jewelers will replace it up to $5,000*. For this guarantee to remain valid, Michaels Jewelers must have inspected the ring within the last 6 months and signed off on the inspection record. Please note precious metals may require some maintenance over the lifetime of your ring. To keep your guarantee valid, the maintenance work must be completed by the Michaels repair center or a previously authorized repair vendor at the consumer's cost. We strongly suggest that all valuables be further protected through the consumer's homeowner's policy; we will provide you an affidavit of purchase detailing the quality of your new purchase that may be submitted to your insurance agent. If you require an updated appraisal, Michaels Jewelers will update the value on a new appraisal for free within 7 years of purchase.
*Michaels Jewelers strongly recommends an insurance policy be purchased with a rider for your diamond engagement ring, as this will usually cover loss/damage regardless of circumstances without the $5,000 limitation.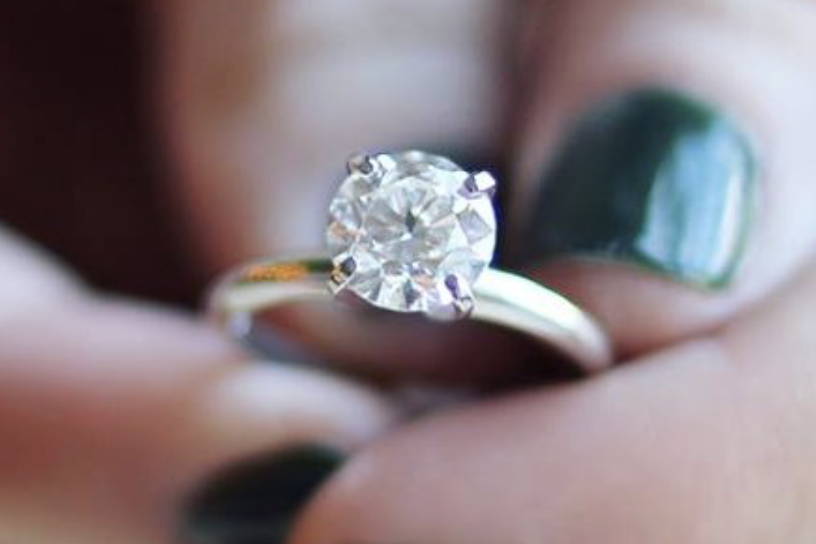 Looking to design a piece that is as unique as you are? Michaels Jewelers custom design team can create your dream ring, necklace, pendant and more. Bring in a picture, pin or work with one of our associates to design your custom piece to fit any budget. We have access to over 150 CAD designers to make your vision a reality. Within just a few days, we can provide a 3D visual and have your finished item in your hands in just a few weeks.
Do you have any old, outdated jewelry that could use a makeover? Perhaps you received a family heirloom that just isn't your style - our on-site benchman can transform your jewelry while you wait! Every Spring, Summer & Fall we host our one-day only redesign event featuring hundreds of different style settings!
Every Michaels Jewelers location has a professional certified jeweler onsite to make repairs while you wait. Come in today for a free jewelry cleaning & inspection.
We have Professional Certified Gemologists. This title is one of the most highly regarded among peers in the jewelry industry. Why? Because it certifies that this person can identify diamonds, gemstones, and jewelry and determine their value. This title requires advanced training and experience in determining the value of diamonds and gemstones.
Over 130 years and five generations of Michaels family owners with 10 locations throughout Connecticut, Michaels Jewelers is one of the state's leading merchants of diamonds and fine jewelry and is a family-run business whose tradition spans over five generations.
Highest prices paid for precious metals, antique and estate jewelry, watches and silver
• Immediate payments made
• No obligation to sell
No Middleman!
We always need fine quality antique and estate jewelry, diamonds, watches and silver for our customers. We don't need to call in outside buyers to buy your items. We are professionals with many years of experience and understand the market and what is the right value for your jewelry.
Please fill out the form and it will be sent to our Estate Buying Division at estate@michaelsjewelers.com.Enter all sizes, weights, qualities, and any other pertinent information for every item you are interested in selling. Please give us any appraisal or sales information and attach photos when possible.
We will review the information you submitted and reply to you within 24 hours with a range that we will pay you based on the information you submitted. Once we have a tentative agreement, we will discuss shipping arrangements.If you would like to talk to us personally, you may phone us at 1-855-597-1885 Monday — Friday, 8:30 AM until 5:00 PM EST.
Contact us to set up private appointments for larger estates or high end jewelry items.References available upon request.
Michaels Jewelers has one of only a few American Gem Society Accredited Gem Laboratories in Connecticut. We also have appraisers who will perform your appraisal in a professional and concise manner. All appraisals are done in our corporate office under ideal, safe and secure conditions to give our customers peace of mind that they will get an accurate appraisal while their property is safely in our possession. You can be assured of the proper evaluation of your jewelry for insurance replacement value, probate or donation, as well as appraisals for damage or loss. All appraisals contain complete descriptions of each item with grading, metal content, gemstone identification, and a digital photo.​ You may request a free apraisal kit by submitting the form above.
TYPES OF APPRAISALS WE PERFORM
Insurance Replacement - This will provide you with ample information that will ensure a replacement of equal utility, kind, quality and value. Our definitive report will assist the insurance company and/or replacement agency in providing a replacement of an item comparable to that which was lost or stolen.

Estate - This can be for conservatorship or death estates where probate taxes will need to be paid. Both will have Fair Market Values assigned to the items. Fair Market Value is the price at which property would change hands between a willing buyer and a willing seller, neither being under compulsion to buy or sell, and both having a reasonable knowledge of relevant facts. Appraising for tax purposes is a highly specialized task that requires specific training and experience. Errors in appraising can result in serious penalties to the client, and fines can be levied against the appraiser. Michaels has the experts to help prevent this from happening.
Division of Property - This can be either for cases involving divorce or when a person wants to evenly distribute their property before their death.
Liquidation - This will provide you with values if you had to liquidate your property immediately and time was of the essence.
Donation - Similar to an estate appraisal, this is typically used for tax purposes when donating the property.
Damage & Loss - This is used when the property has been damaged and you need to establish the loss in value due to said damage.
Hypothetical Appraisal - This is a report used to determine values for lost or stolen items that were previously undocumented or poorly documented. These are typically based on the customer's descriptions and any photos or other available information they may have.